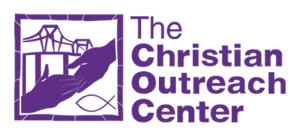 With the advent of COVID-19, there was a unique opportunity to rescue the homeless from various tent villages and the streets of Baton Rouge.  We found temporary housing and resources, but the virus isn't temporary.  We need to find semi-permanent housing for these individuals to keep them and our city protected.
We need to establish 120 households for 164 individuals.  This will take a combined effort of our city to make this happen.  We need your help.
Housing the Homeless is an initiative that provides opportunities for homeless men and women to get back on their feet and change the trajectory of their life for the long haul. The Christian Outreach Center will work with them to find stability in an apartment with the goal of equipping them for sustainable lifestyle changes and job opportunities. This wholistic approach can transform our community and provide real change to the systemic poverty effecting these men and women.
Housing the Homeless is an initiative that will allow us to offer apartments to 164 individuals experiencing homelessness. We are asking for your help to provide the basic furnishings and home goods needed for the apartments.  Items such as:
Towels

Dishes

Drink ware
Utensils
Cooking Utensils
Cookware
Shower Curtains
Blankets
This initiative will not only change the lives of the individuals in the apartments, it has the capacity to transform the Baton Rouge community. Do you want to be a part of it?
"Making a donation to 'Housing the Homeless' is an opportunity to help 164 men, women, and children stay off the streets of Baton Rouge. Let's make this one of the great things to come out of the COVID crisis!"
- Brian Sleeth, Executive Director of the Christian Outreach Center of Baton Rouge
Physical donations for the items needed can be brought to 2546 Drusilla Lane, Baton Rouge, LA 70809 from Friday, Oct 23 to Saturday, Oct 31 (except for being closed on Sunday, Oct, 25) from 9AM to 6PM each day.
Your Giving Is Critical For 3 Reasons:
Our city will never heal if we don't do it together. Generations of homelessness are too big of a job to tackle on our own. We need partners in every circle of Baton Rouge to work together. How many people in your circle are working toward reducing homelessness? The Christian Outreach Center needs you on board as an advocate and investor.
An amount as low as $5 helps us to meet critical basic needs. While a breakfast may seem like a fleeting service, a full belly is necessary for the mental and emotional work that has to take place to become job-ready and self-sufficient. Your gift, no matter the size, is making a difference.
Our services cannot grow without you. The need is greater than the current services we provide. This year we are working toward expanding our team for more feet on the ground, adding a new "hand-up" service for prisoner re-entry, restructuring current services to be even more effective, adding 2 new employment training sites, and MORE. Every gift is a step toward making these goals a reality.
What Happens When People Like You Give?
Dignity is restored
Self-sufficiency is created
Opportunity is available
Jobs are earned
Cycles are broken
Redemption is found
Faith is born
Christ is made known
Community is restored
Families are reunited
Lives are transformed
Will You Make A Gift Today?
Together we can create a better Baton Rouge.